RMI Laser announces the availability of a new Nd: YVO4 laser specifically designed for annealing and ablating on metals, coated metals and plastics.
Lafayette, CO July 1, 2016- RMI Laser, LLC (www.rmilaser.com), a nationwide manufacturer of laser marking systems, announced the release of a new 10-watt laser marking system, the A-10. The A-10 (also available in 20-watt) is the newest addition to RMI Laser's line of DPSS (Diode-pumped Solid State) Nd:YVO4 1064nm laser marking systems. Expanding upon the technology and components from the current U-Series.
The A-10 is an application-focused laser with a specifically-tuned beam which enables the uniform distribution of energy required for optimal annealing and ablating. Fast, high-contrast marks on plastics and metal are easily achievable.
High energy pulses cause color change on plastics without foaming or melting. Dark-colored marks can be created on metals like steel and titanium without etching into the surface. "Our customers in the medical industry are particularly interested in the A-10 because it's strong enough to create great marks, yet delicate enough to prevent melting or etching on surfaces prone to bacterial contamination," said Steven Hahn, CEO of RMI Laser, LLC.
The A-10 and A-20 are available now, to place your order today call 303-664-9000.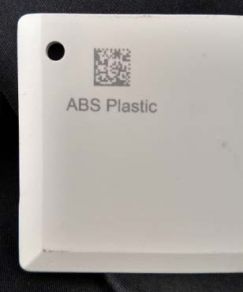 It requires a lot of energy to change the color on ABS plastic, and single-mode beams melt the surface before high contrast can be achieved. The A-10 produces high-contrast marks leaving the surface perfectly smooth.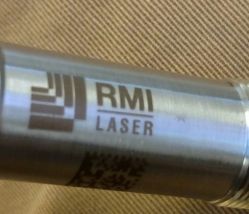 The A-10 has a deep focal depth enabling annealing on surfaces that change as much as 10mm in height. This is particularly useful when marking curved surfaces.
About RMI Laser, LLC RMI Laser, LLC www.rmilaser.com designs, engineers and manufacturers world-class laser marking systems at our headquarters in the USA. Recognized for superior customer care and an industry-leading 3-year warranty, our engineers, technicians and staff are adept at off-the-shelf and custom design to meet the needs of clients around the globe
Media Contacts
Heidi Gardiner, Manager, Marketing RMI Laser, LLC & Rocky Mountain Instrument Co. 303-664-9000 heidig@rmilaser.net