Laser Marking Systems and Equipment
Laser marking systems offer a permanent and versatile way to mark parts for identification. Laser marking machines are a high-speed, low-impact solution used by a variety of industries for numerous applications.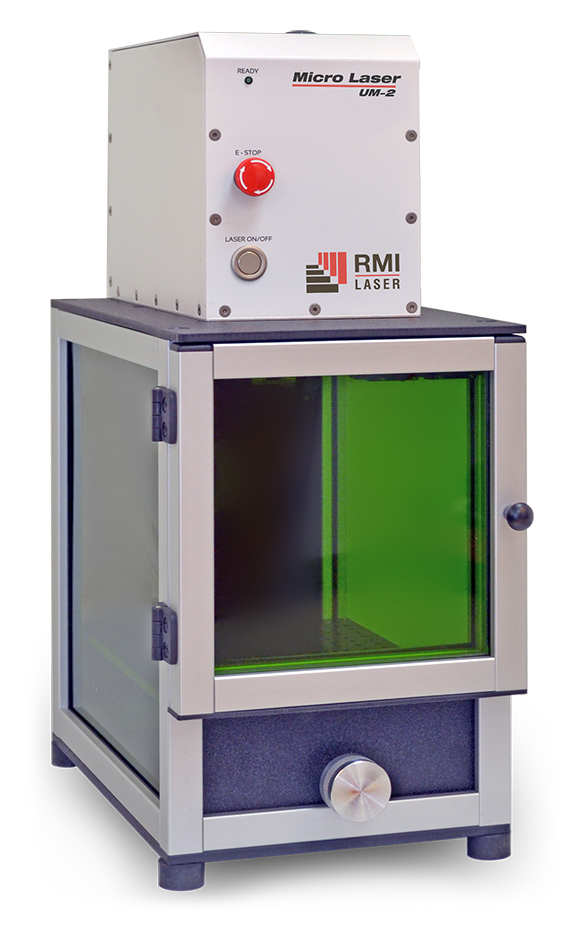 Laser Marking Systems and Equipment
Laser marking has become a popular choice in part marking because laser marking systems are low maintenance, consume minimal power and are easy to operate. With a MTBF (mean time between failure) range of 30,000-100,000 hours, lasers are both reliable and efficient. In addition laser marking equipment takes up a small footprint and is available in integration-friendly configurations.
Because there is no "one size fits all" solution for all, we offer a wide selection of laser marking machines to ensure the best mark for your material. RMI Laser has been designing and manufacturing state-of-the-art laser marking systems since 1998, and making sure you receive the best laser for your specific needs is our top priority. Our in-house experts are here to make sure you get the laser that is best for your needs. That personalization truly sets us apart from the competition. 
A laser can produce many different marking types such as engraving, annealing, etching, foaming and more. Being able to mark on a variety of substrates is a hallmark of a good laser. We manufacture only galvanometer-based (flying mirror) laser marking systems because of the distinct advantages they provide over gantry (flying head) marketing systems including accuracy, speed and repetition and they are easier to integrate into production lines.
RMI Laser offers a wide variety of laser marking systems for Class IV (open) and Class I (enclosed work station) environments including our Premium Fiber Lasers, Ultra-compact Lasers, Heavy-duty Fiber Lasers, Green (532nm) Lasers, and YVO4 "Vanadate" Laser Markers.  All of our lasers are backed by our in-house support and a convenient laser system loaner program to make sure you remain productive if your system needs repair.
Learn about direct part marking barcodes, UDI, UID and more.