Ideal for Marking Semiconductor Components (Si Wafers, Epoxy Resins, Ceramics, PCBs)
Best Priced "Green" Laser Marker on the Market
Low Thermal Transfer for Sensitive Substrates
Micro Marking Capabilities (< 1 mm Text or Coding & 10 um spot size)
Complete System Warranty of 3 Years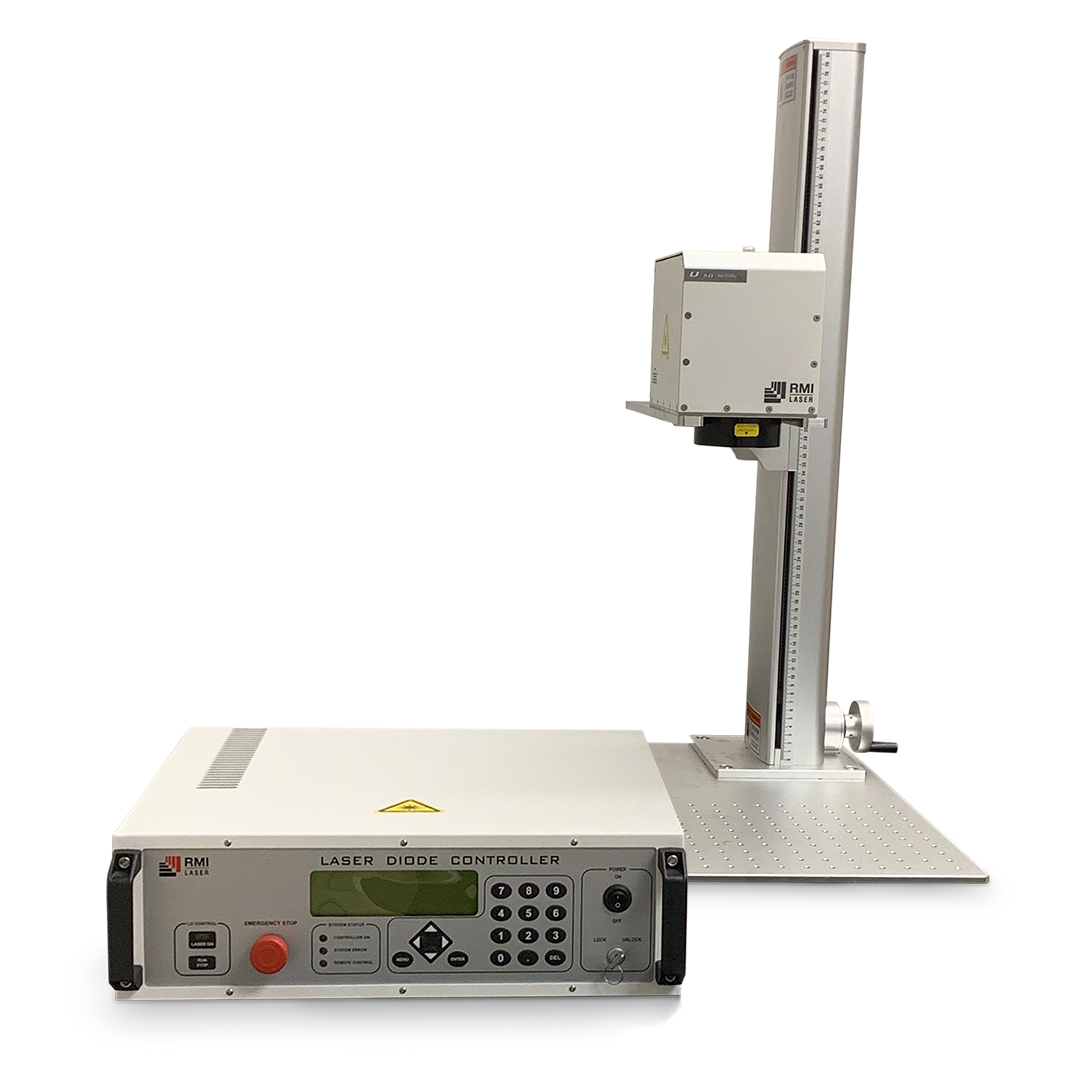 Green Laser Marker Details
The RMI Laser Green Laser Marker is designed to mark highly reflective materials or highly sensitive substrates like silicon wafers with ease and precision. They operate in the visible light spectrum at 532 nm (Green).
The green laser marker is perfect for softer plastics, PCB Boards, IC Chips and for scribing or marking of Solar Cells of various material compositions. RMI Laser was one of the pioneers of green laser marker technology, and we've used that experience to develop a green laser that meets the special needs of semiconductor and solar marking applications.
The inherent advantages of the 532 nm wavelength are greater absorption across a wider range of materials, along with mitigated thermal energy allowing it to mark substrates that 1064 nm Near-IR lasers simply cannot. Along with these advantages, the Green Laser Marker has very tight spot sizes with the smallest being around 10 um.
The Green Laser Marker is available in 5 watts with an industry leading complete 3 year warranty.
Available with 100 mm, 165 mm, 254 mm F-Theta Lenses
Class IV or Class I Configurations
Plug and Play Rotary Chuck Adaptation
Custom Optics: Add a Waveplate, Change the Beam Expander, or 60 mm F-Theta Lens
U-5G

Specifications

Laser Source Built-in

Diode Pumped Nd:YVO4

Wavelength

532 nm

Laser Source Output

6 W @ 40 kHz average power

Peak Power

30 kW

Pulse Width

~ 14 ns @ 10 kHz

Lenses Available (focal length)

100, 165, 254 mm

Warranty

3 years

Weight

6.5 kg

14.33 lbs

L x W x H*

229 x 142 x 163 mm

9.0" x 5.6" x 6.41"

Operational Temp Range (maximum output parameters)

10° – 40°C

50 – 104°F

Operational Humidity Range (maximum output parameters)

80% non-condensing

Cooling System

Air-cooled

*Allow a minimum of 5 cm (2") of open space around the Marker Head and Controller for free air circulation. Additionally, ensure at least 10cm (4") of open space at the rear of the Controller and Marker Head for cable attachment and maintenance access
Green Laser Controller

Specifications

Power Source

AC 100 – 240 V, 6 A, 50/60 Hz

Weight (with set of cables)

11.6 kg

25.57 lbs

L x W x H*

455 x 445 x 135 mm

17.91" x 17.50" x 5.31"

*Allow a minimum of 5 cm (2") of open space around the Marker Head and Controller for free air circulation. Additionally, ensure at least 10cm (4") of open space at the rear of the Controller and Marker Head for cable attachment and maintenance access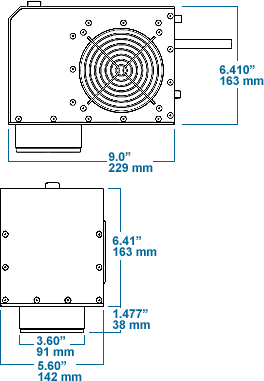 Green Laser Controller Dimensions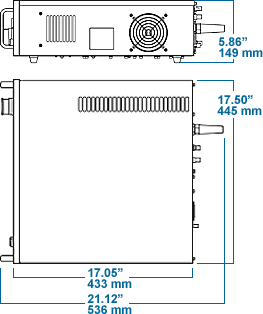 Other Laser Marking Systems
Premium Fiber Laser Marker
Ultra-compact Laser Marker
Heavy-duty Fiber Laser Marker