Best-priced Green Laser Marking System on the market
Ideal for marking plastic parts and components used in medical devices, aerospace applications and semiconductors
Great choice for marking silicon wafers, PCB boards and IC chips
Low thermal transfer works well for sensitive substrates
Beam is green because it operates in the visible light spectrum at 532 nm
Micro-marking capabilities (< 1 mm text or coding & 10 um spot size)
Complete 3-year system warranty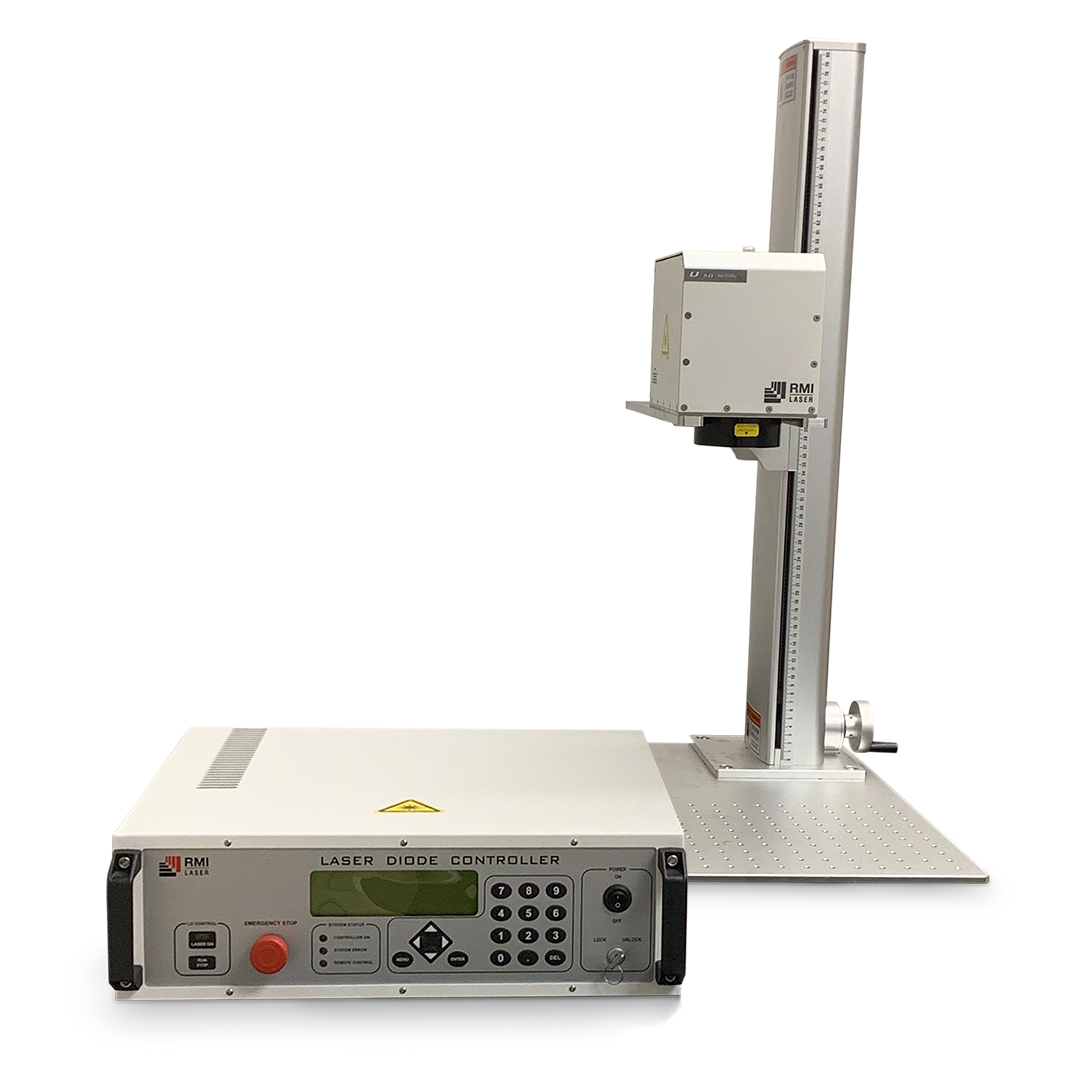 Green Laser Marker Details
If you need to mark parts made of plastic or other delicate materials, RMI Laser's U-5G Green Laser Marking System is the perfect solution. Not only does it offer exceptional marking quality, but our pricing is the best you will find anywhere.
As an early pioneer in green lasers, RMI offers exceptional expertise in this unique technology. Because our green laser systems have shorter pulse widths, they are able to make high-quality marks on plastics that fiber lasers would overpower with heat, causing them to burn or melt. Our green lasers are also very well suited for imprinting nylon, teflon and rubber – materials that fiber, YAG and YVO4 lasers can't mark at all!
The U-5G green laser system lets you add logos, QR codes or serial numbers with ease to all kinds of medical, aerospace, automative and semiconductor parts. You will be amazed at how well it marks PCB boards, IC chips, silicon wafers, solar cells and parts made of highly reflective materials.
Advantages of marking with green lasers include:
Ability to mark substrates that 1064 nm near-IR lasers cannot
Reduced thermal energy of 532 nm wavelength prevents burning and melting
Greater absorption across a wider range of materials
Option to produce very tight spot sizes (as low as 10 um)
Be sure to request a sample of how well our Green Laser Marker can mark your parts!
The U-5G Green Laser comes with an industry-leading, 3-year warranty.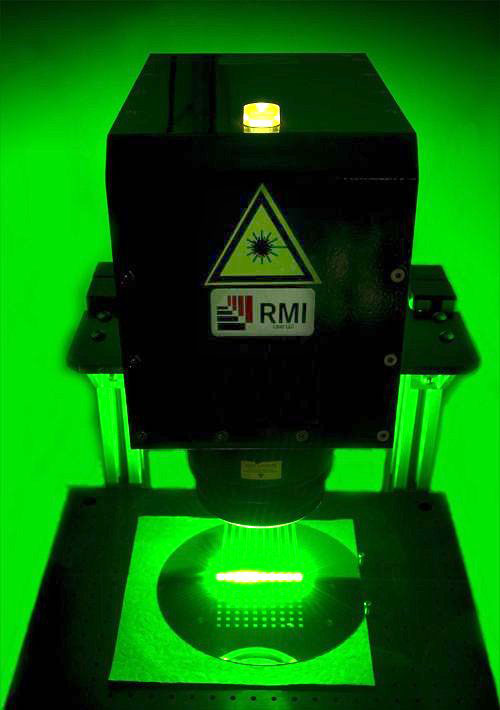 Available with 100 mm, 165 mm, 254 mm F-Theta Lenses
Class IV or Class I Configurations
Plug-and-Play Rotary Chuck Adaptation
Custom Optics: Add a Waveplate, Change the Beam Expander, or 60 mm F-Theta Lens
Contact us for information about green laser markers
* These fields are required.
U-5G

Specifications

Laser Source Built-in

Diode Pumped Nd:YVO4

Wavelength

532 nm

Laser Source Output

6 W @ 40 kHz average power

Peak Power

30 kW

Pulse Width

~ 14 ns @ 10 kHz

Lenses Available (focal length)

100, 165, 254 mm

Warranty

3 years

Weight

6.5 kg

14.33 lbs

L x W x H*

229 x 142 x 163 mm

9.0" x 5.6" x 6.41"

Operational Temp Range (maximum output parameters)

10° – 40°C

50 – 104°F

Operational Humidity Range (maximum output parameters)

80% non-condensing

Cooling System

Air-cooled

*Allow a minimum of 5 cm (2") of open space around the Marker Head and Controller for free air circulation. Additionally, ensure at least 10cm (4") of open space at the rear of the Controller and Marker Head for cable attachment and maintenance access
Green Laser Controller

Specifications

Power Source

AC 100 – 240 V, 6 A, 50/60 Hz

Weight (with set of cables)

11.6 kg

25.57 lbs

L x W x H*

455 x 445 x 135 mm

17.91" x 17.50" x 5.31"

*Allow a minimum of 5 cm (2") of open space around the Marker Head and Controller for free air circulation. Additionally, ensure at least 10cm (4") of open space at the rear of the Controller and Marker Head for cable attachment and maintenance access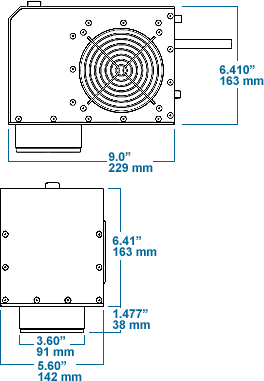 Green Laser Controller Dimensions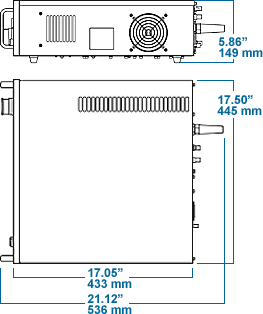 Other Laser Marking Systems
Premium Fiber Laser Marker
Ultra-compact Laser Marker
Heavy-duty Fiber Laser Marker